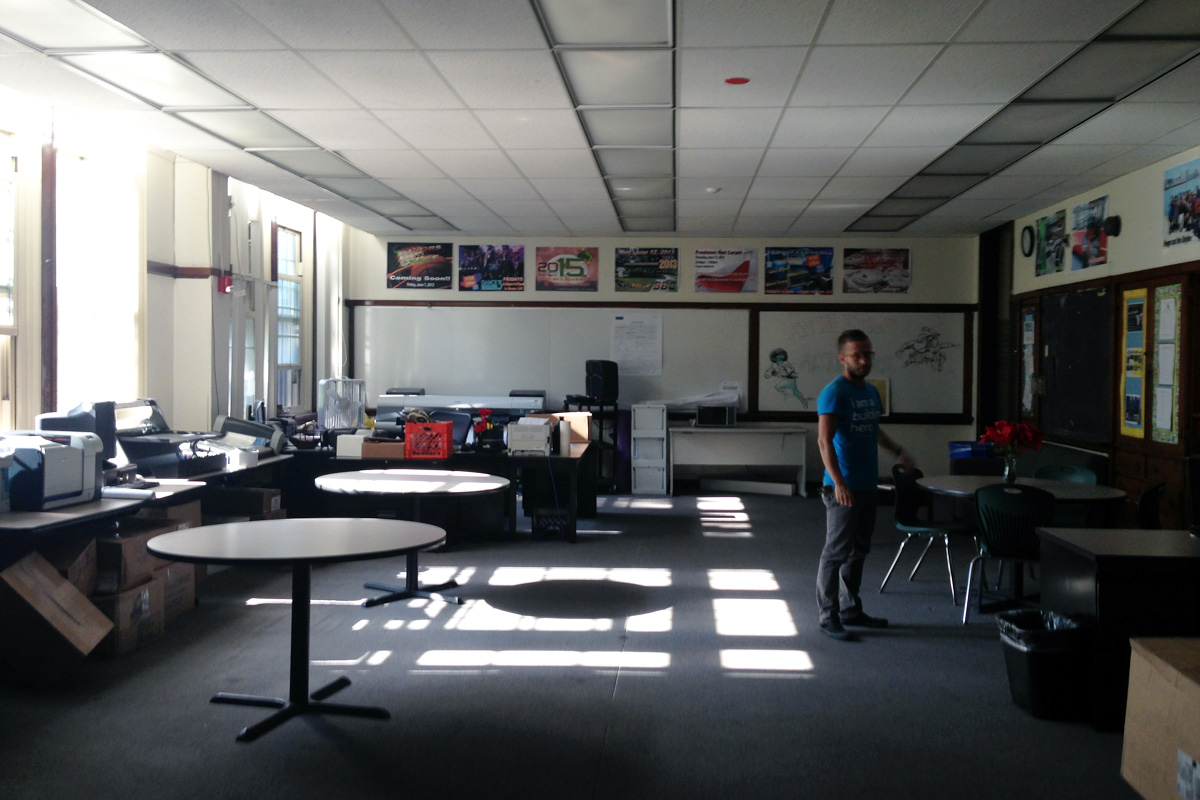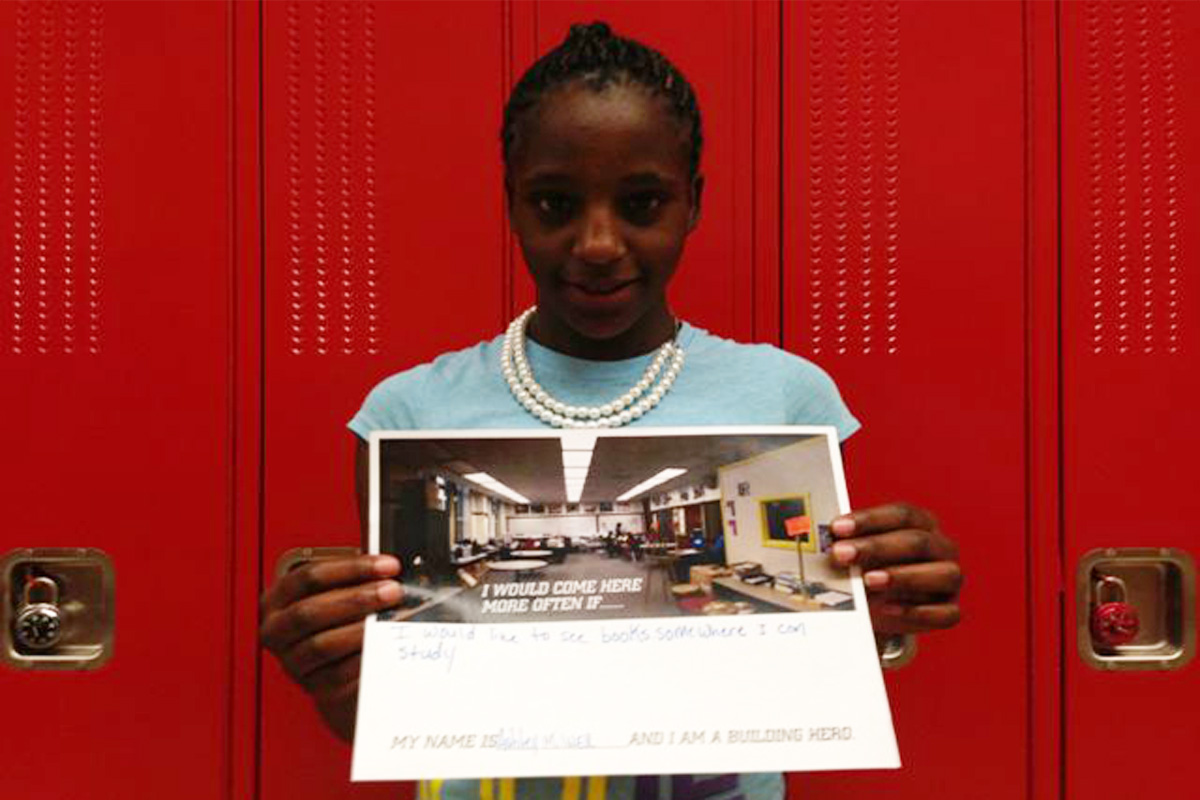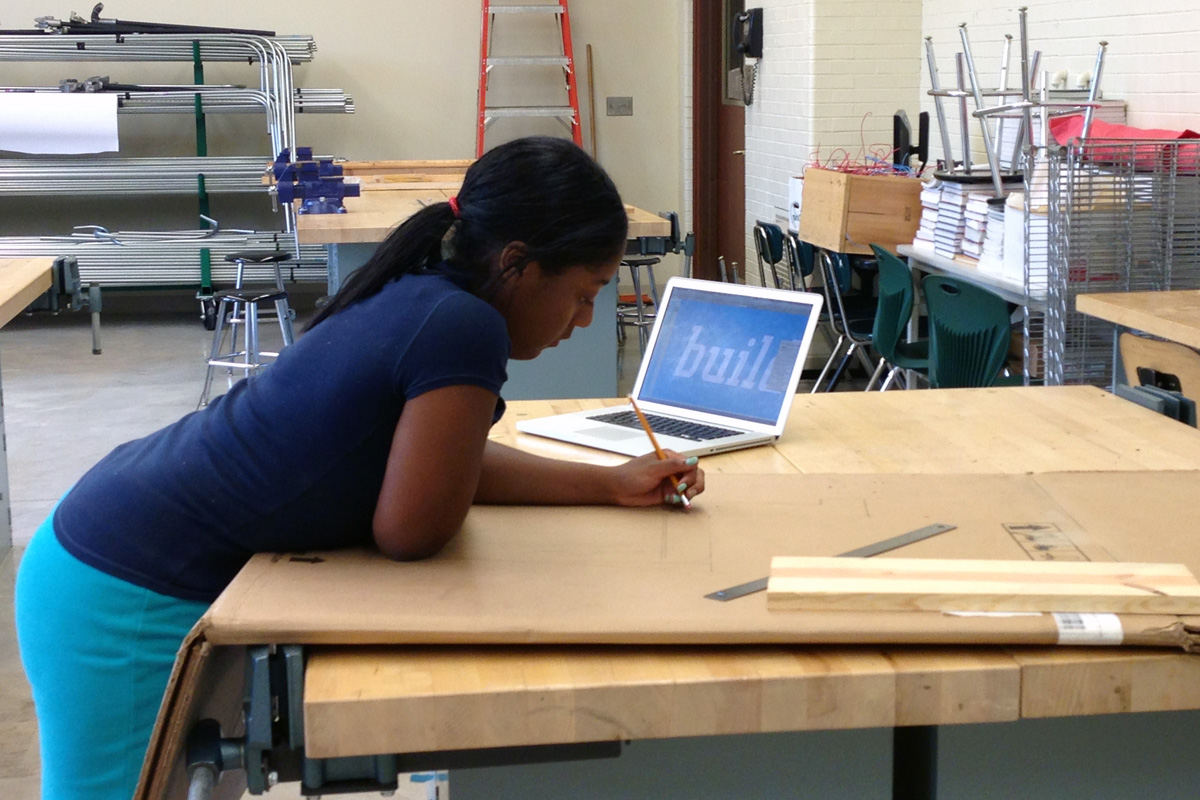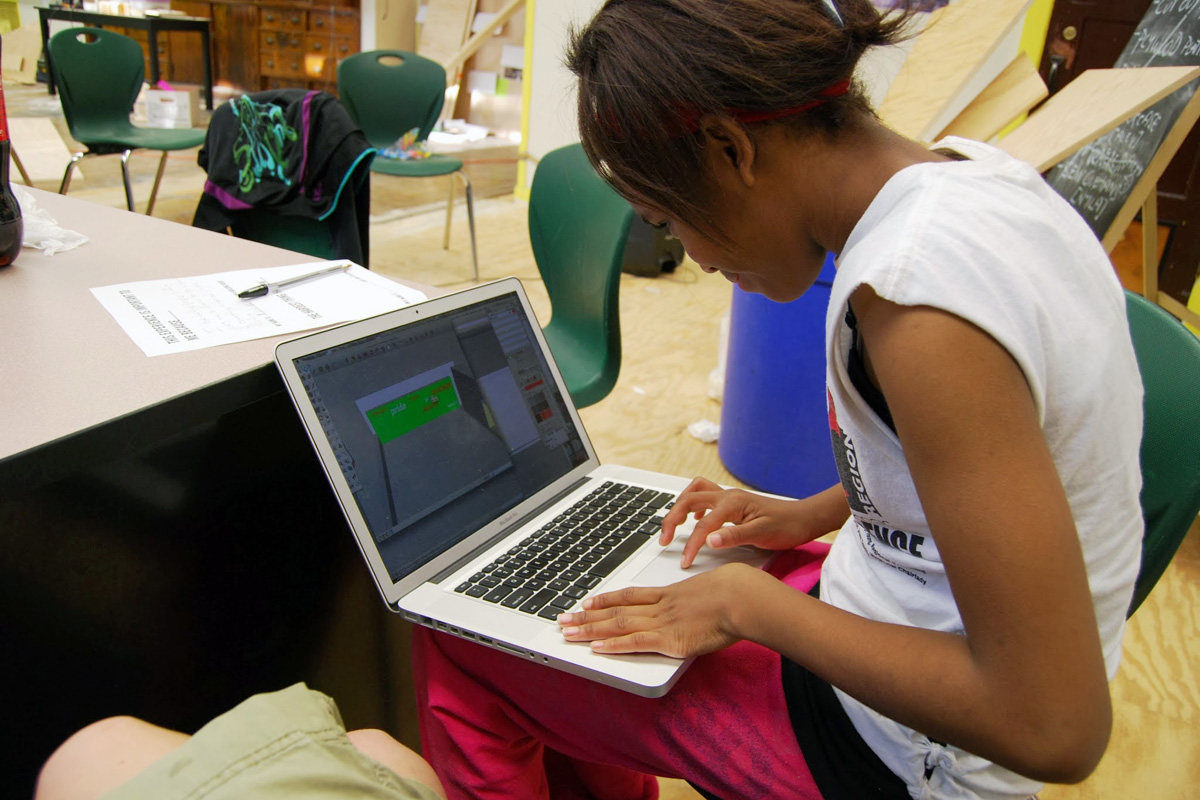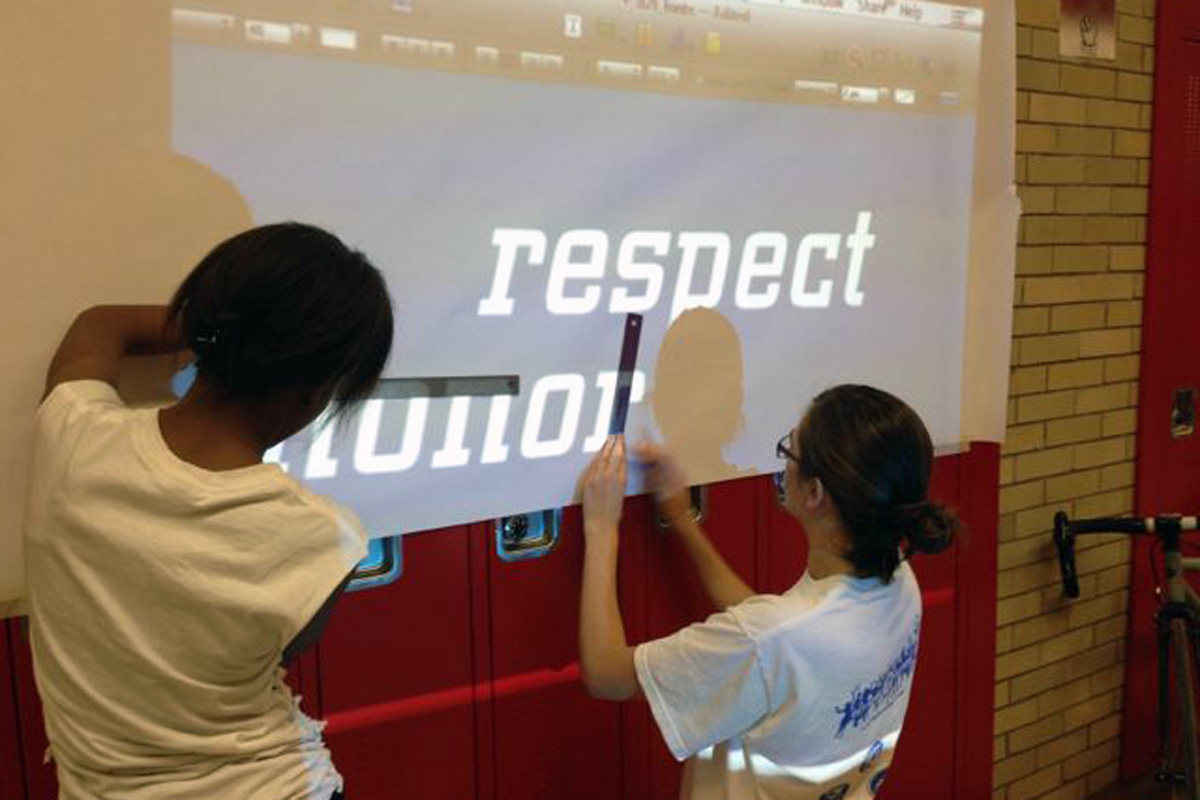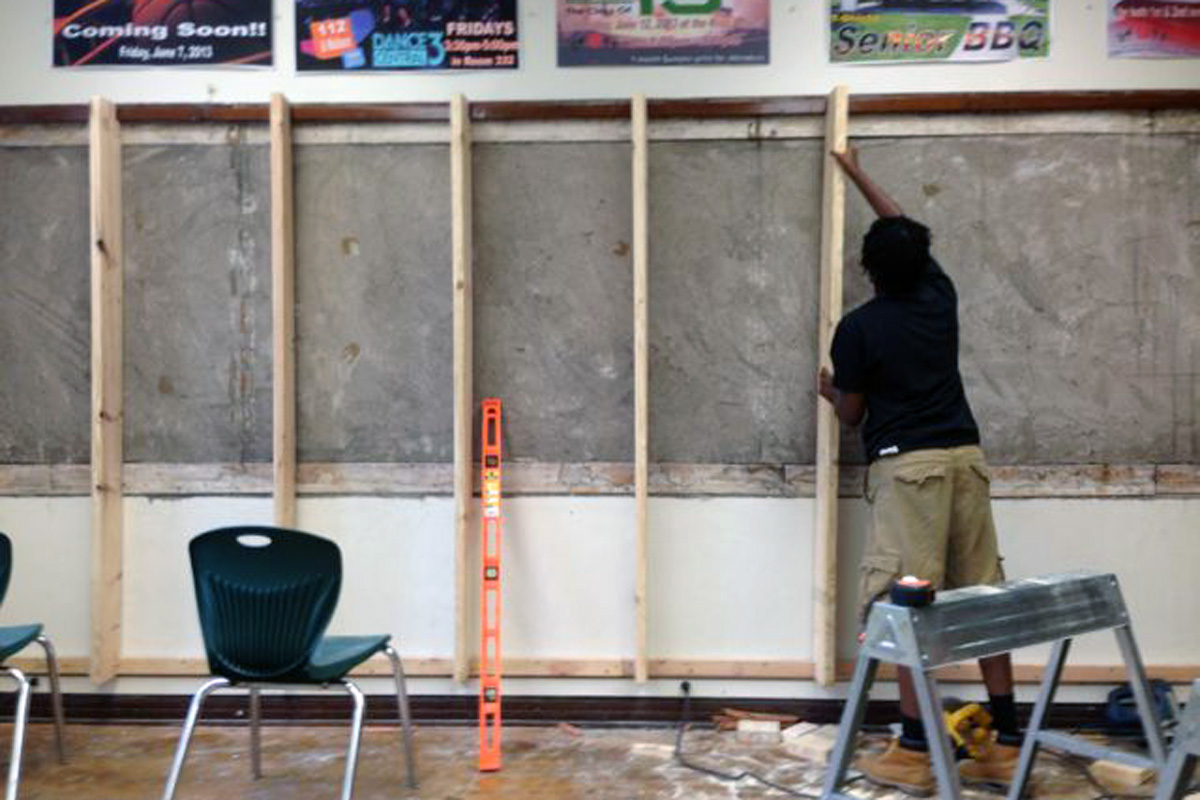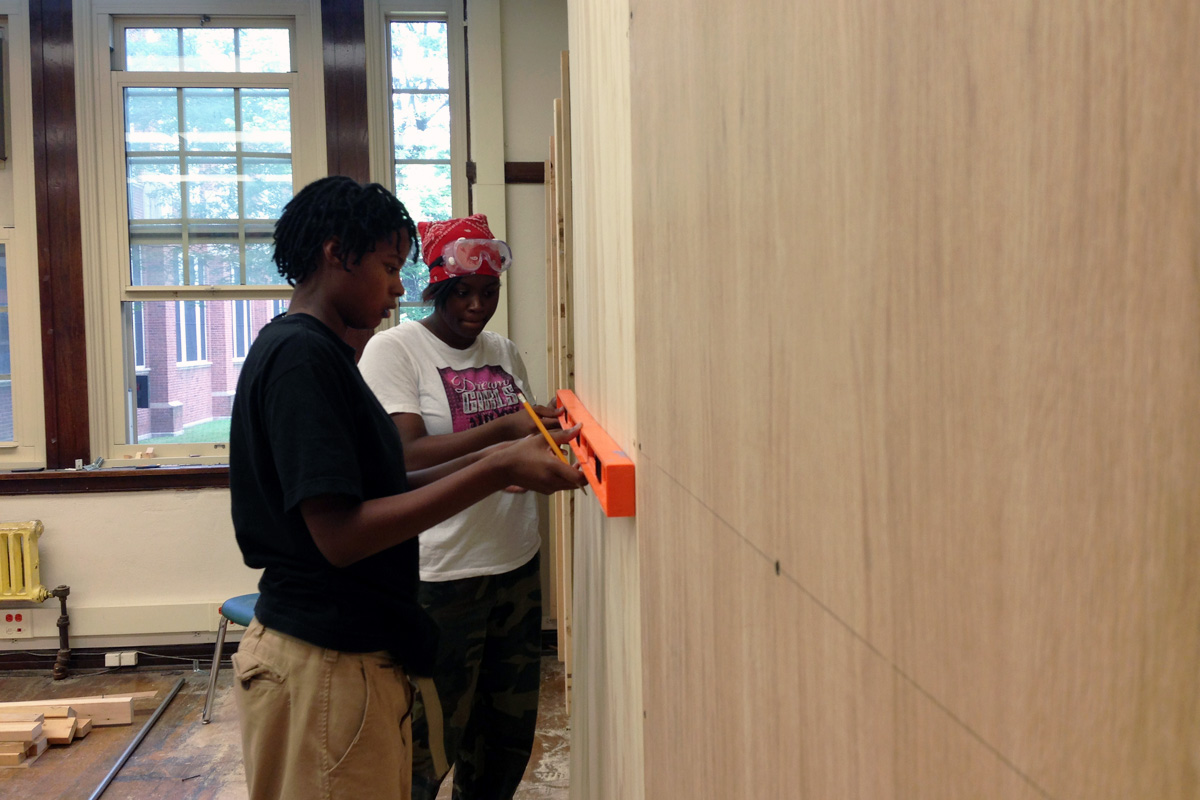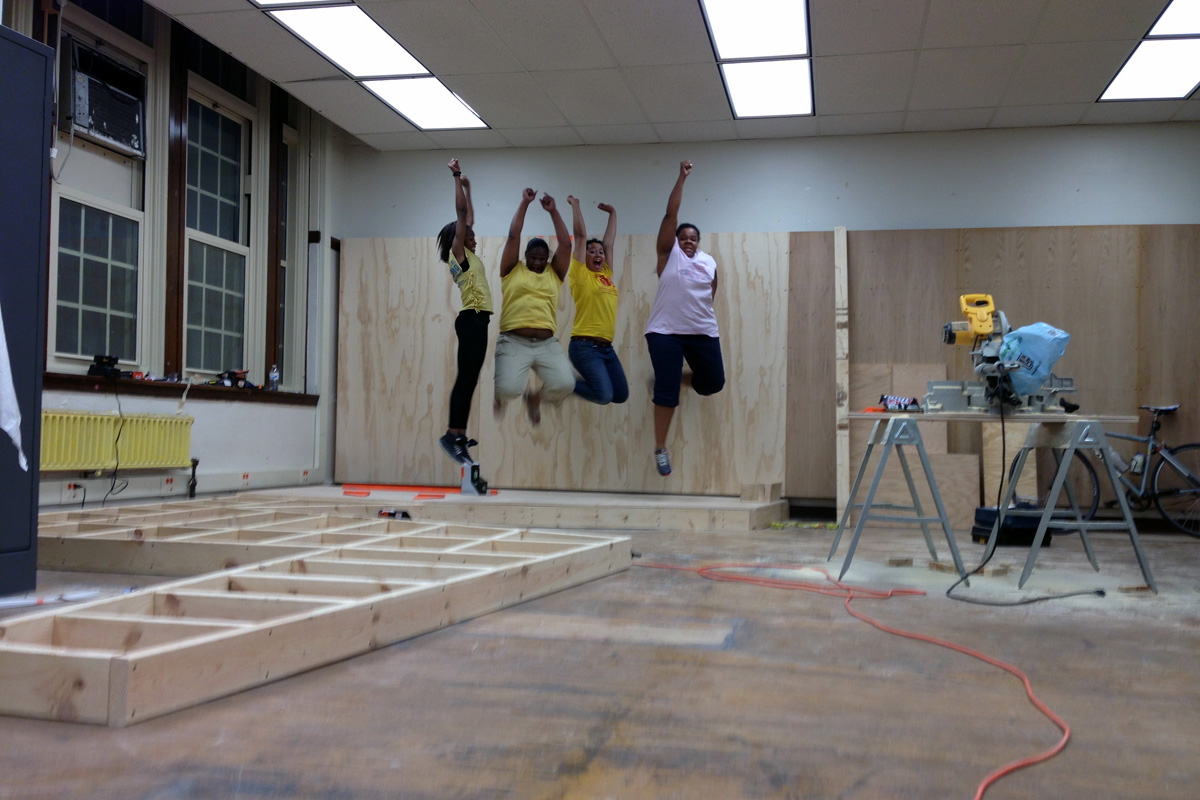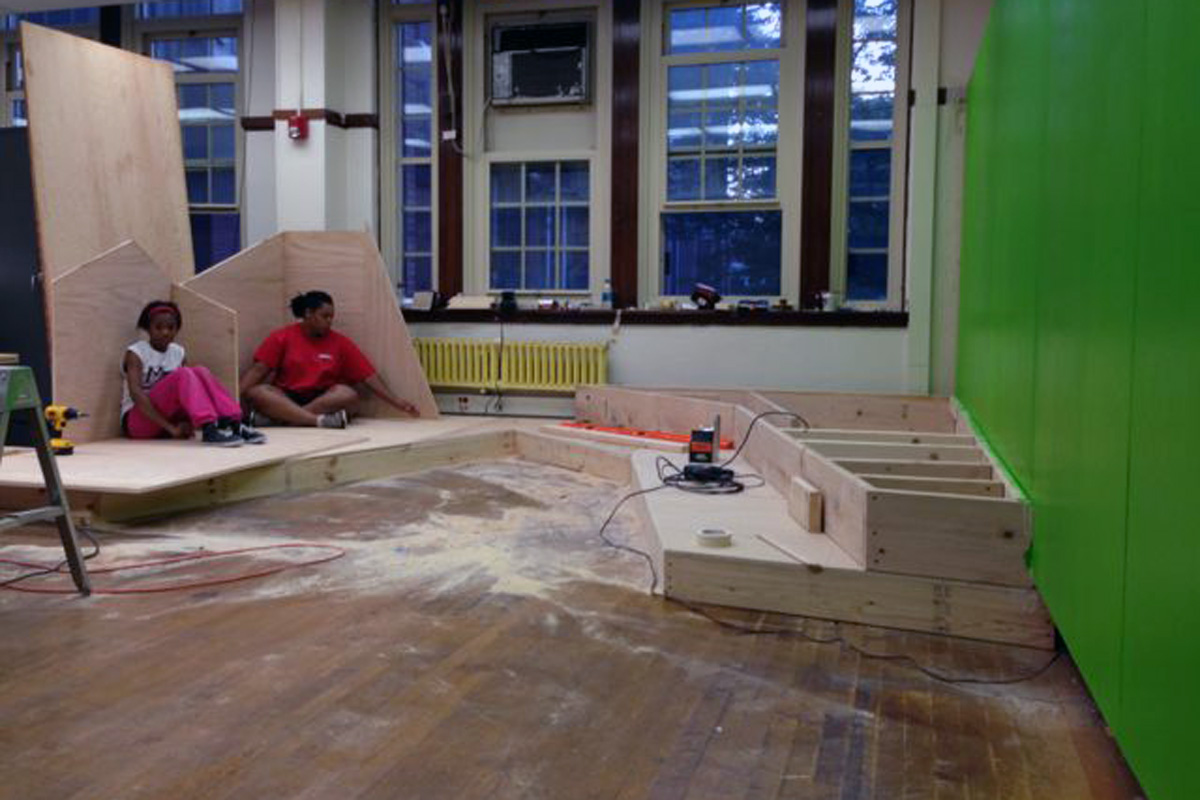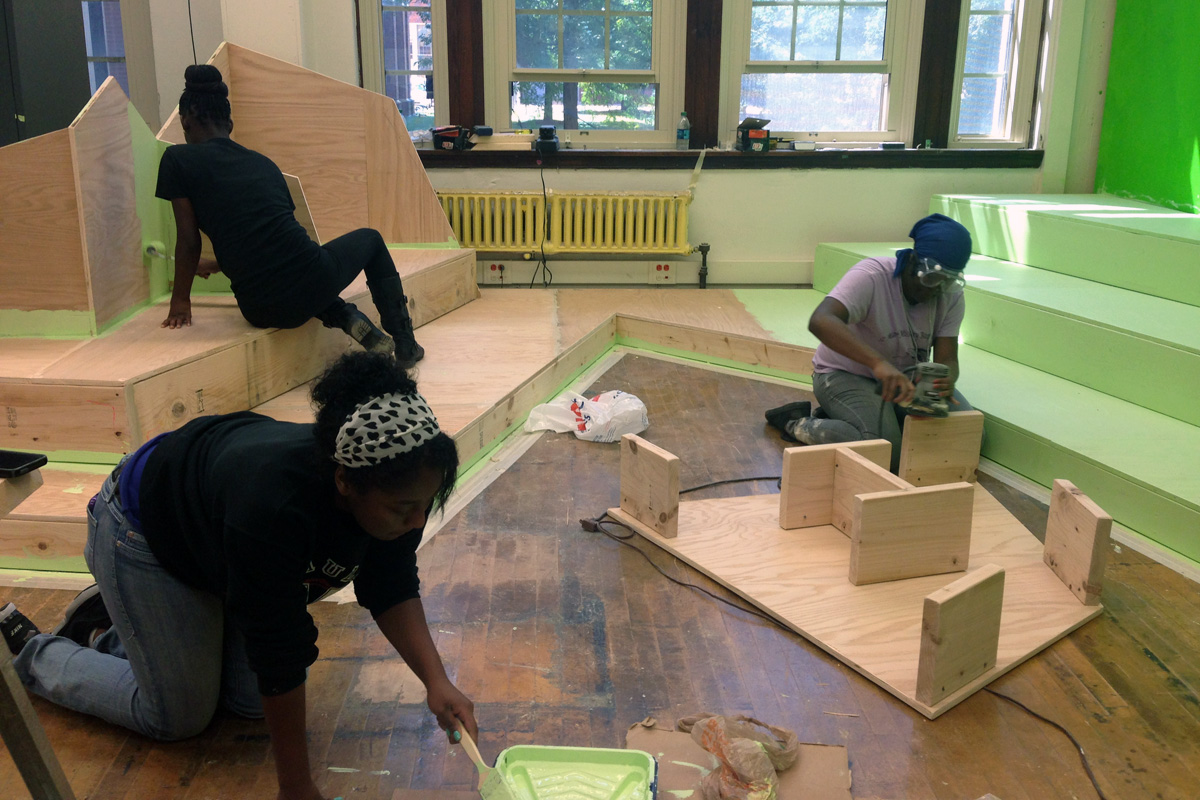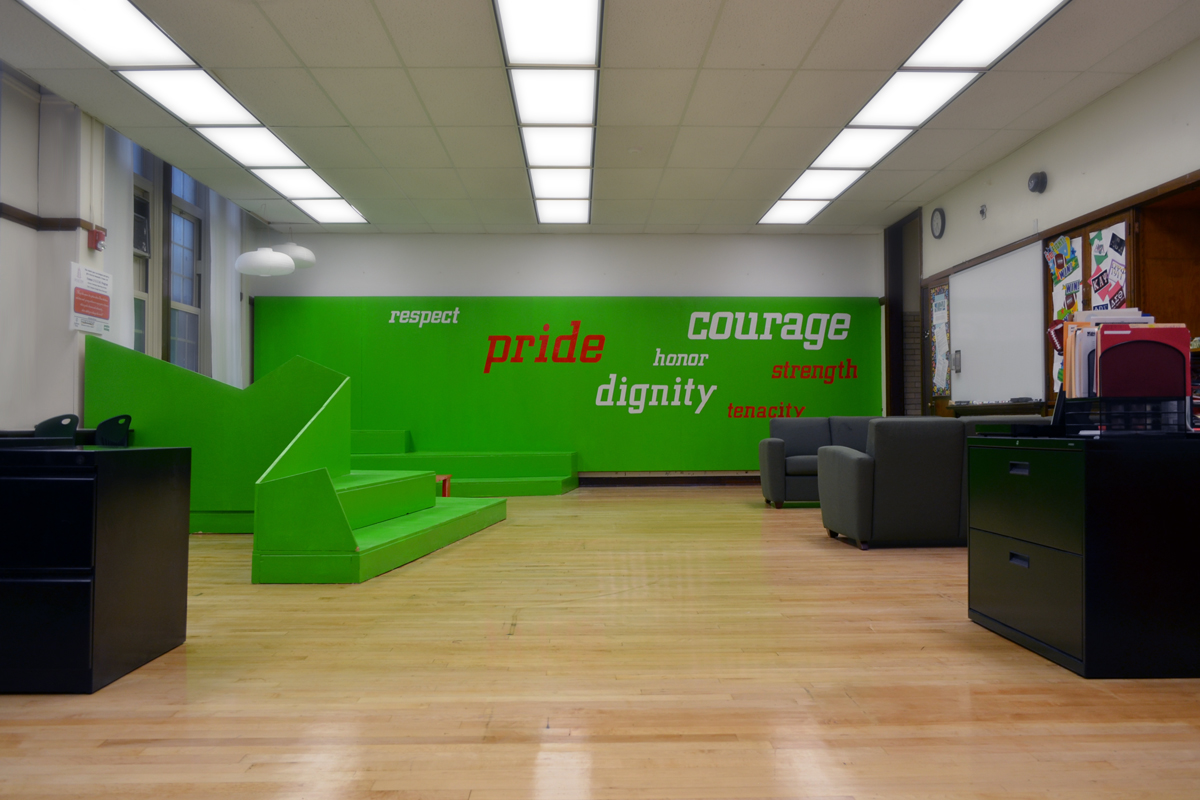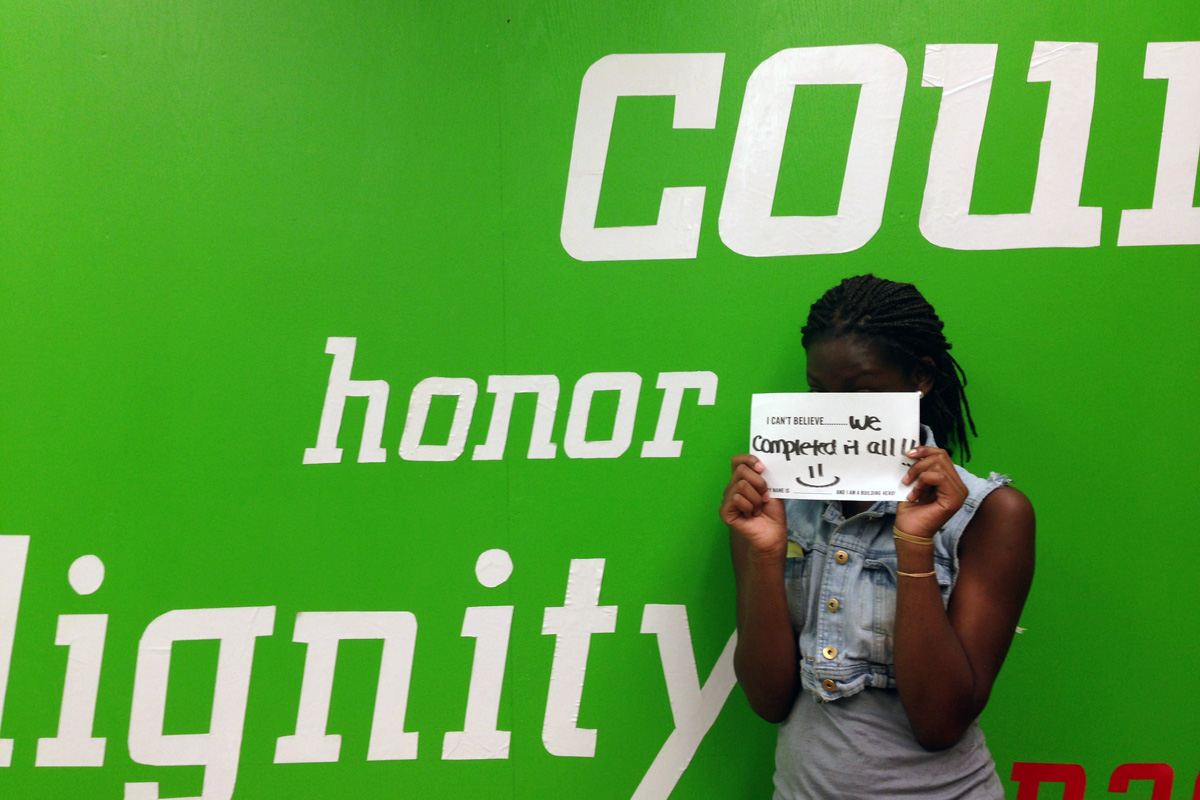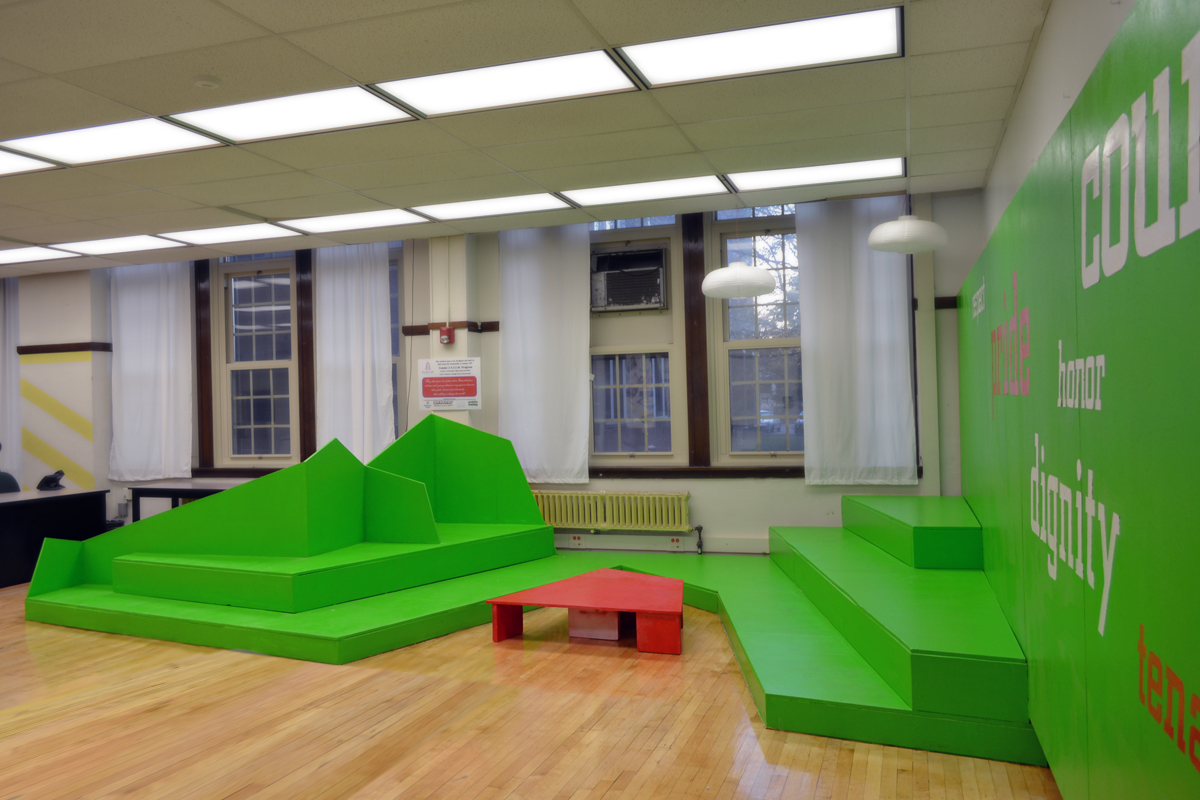 stem design/build bootcamp 2013
Building on the resounding success of the 2012 STEM Design/Build Bootcamp, this three week intensive design workshop for teenage girls from the Roseland neighborhood of Chicago empowers them to find and help solve problems in their community through science and design thinking. Focused at the intersection of education and community transformation, a cadre of young female community design leaders created a safe zone for fellow students at Fenger High School. This classroom hack transformed a dark and dusty activities room into a bright and open place for programming to occur for groups and individuals.
Follow the work of collaborator Public Workshop as their 'Be A Building Hero' initiative expands.
Year: 2013
Size: 1200 sf
Location: Chicago
Typology: Academic
Partner: Demoiselle 2 femme + Public Workshop