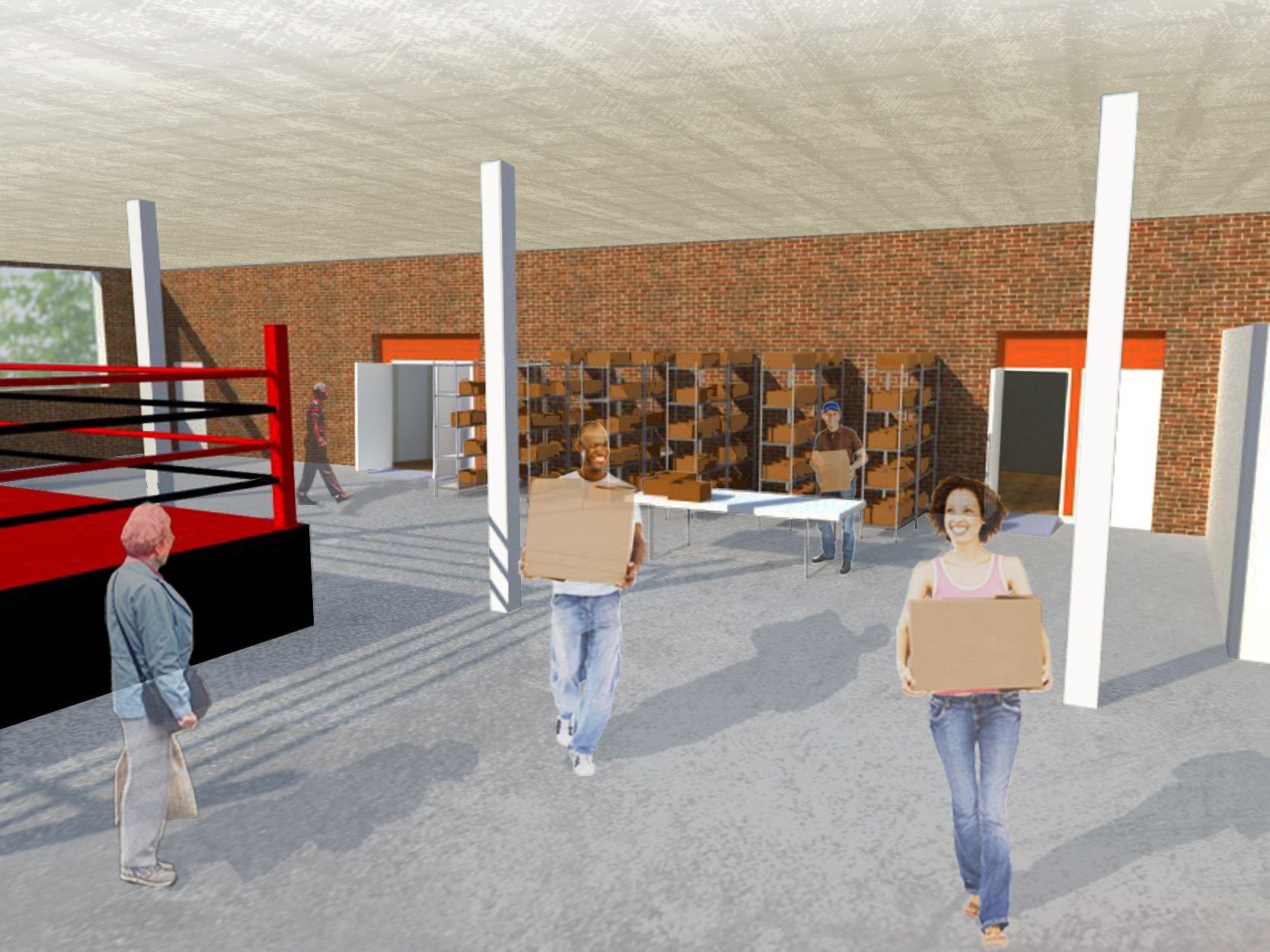 greater chicago food depository
Greater Chicago Food Depository is a critical lifeline to individuals and families struggling with hunger and food access. With over 600 affiliate partners, GCFD provides critical infrastructure support to these partners from logistics, education and capital upgrades. The first pantry prototype was an initative to define the basic layout and sequence for an affilate partner pantry to comply with health and building code regulations whilc maximizing the efficiency of the pantry processes and volunteers.
Download the schematic design booklet for the first pantry prototype.
Year: 2013
Size: 1000 sf
Location: Chicago
Typology: Interiors
Partners: Greater Chicago Food Depository + Architecture for Humanity Chicago