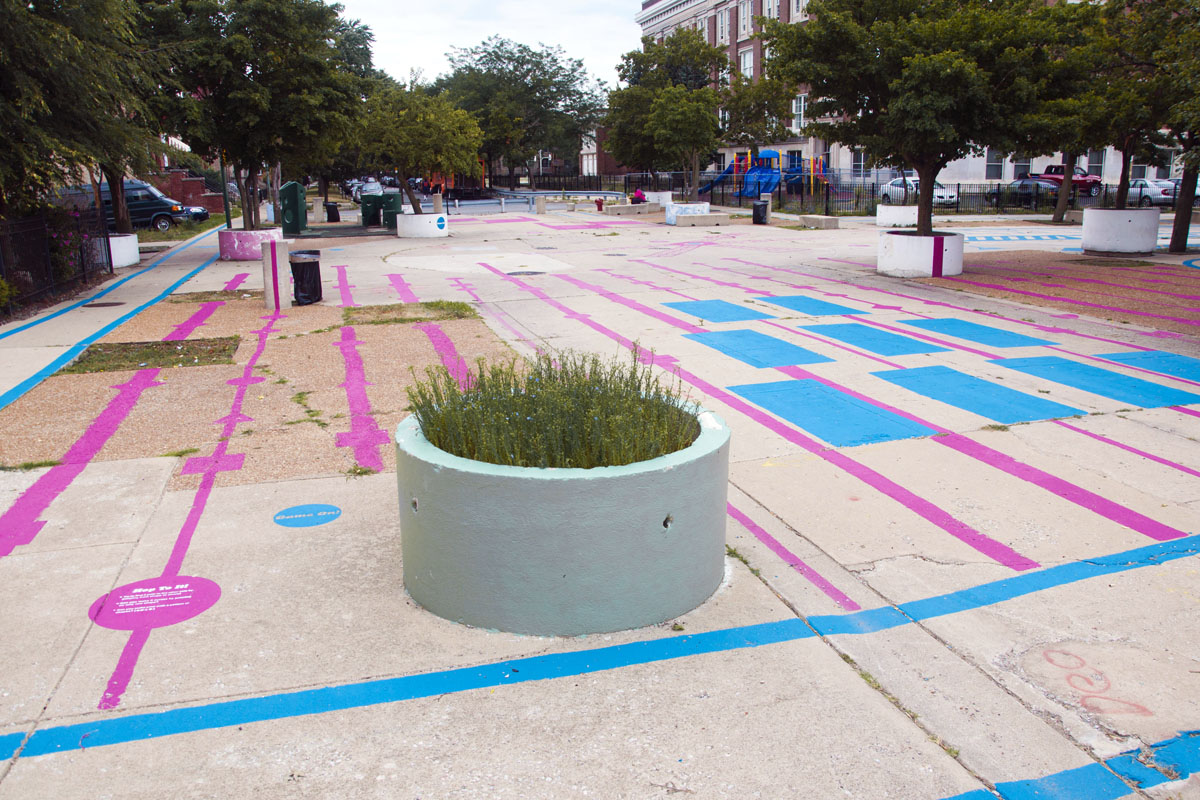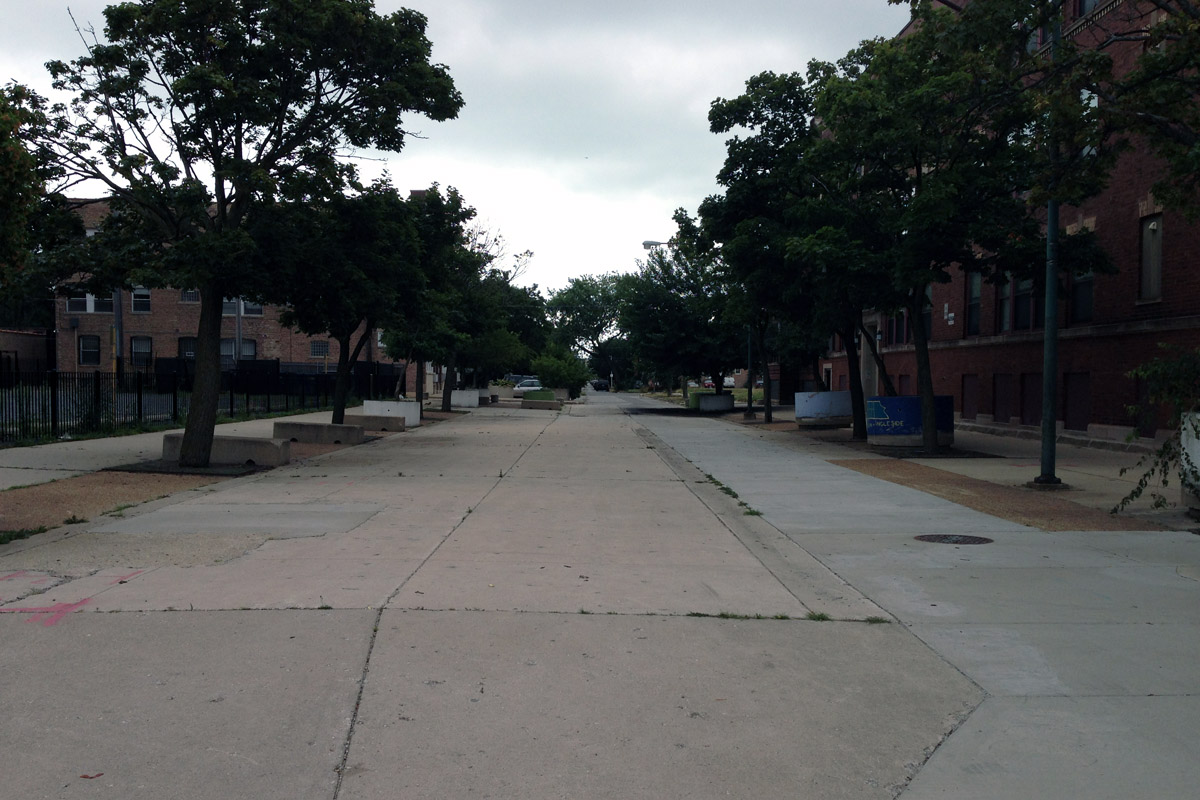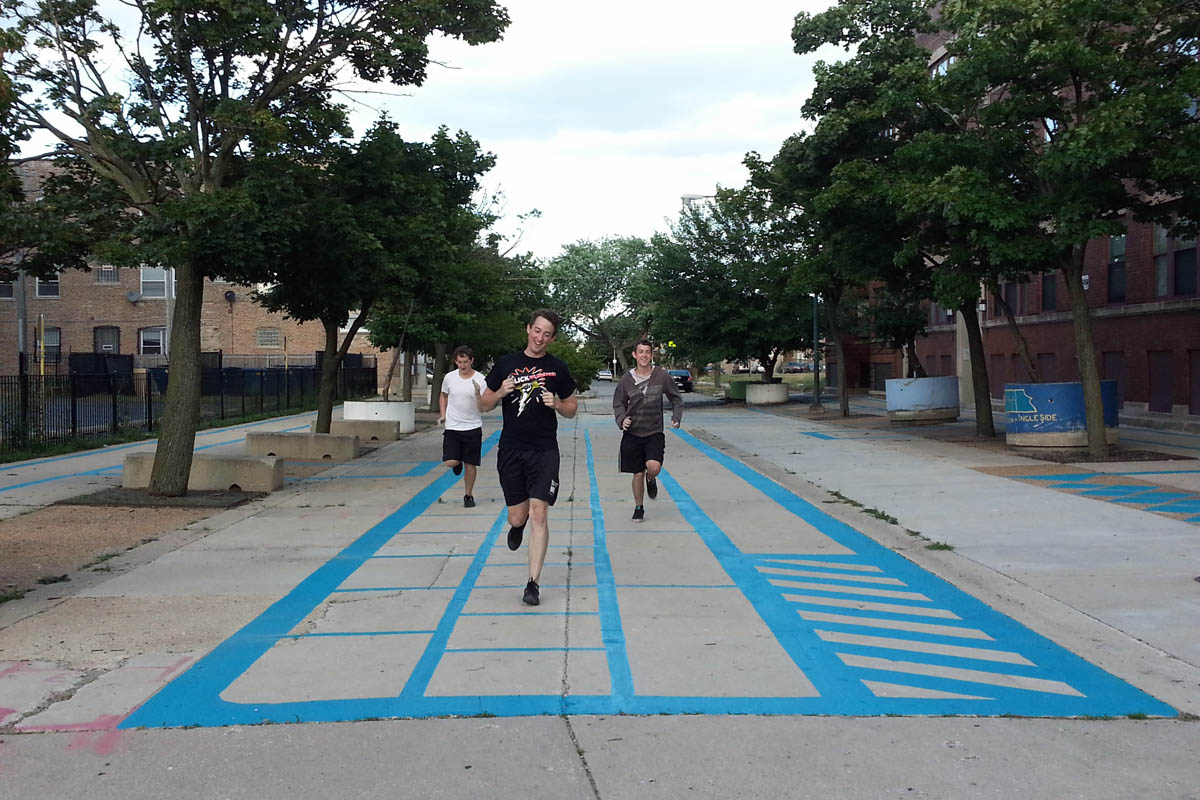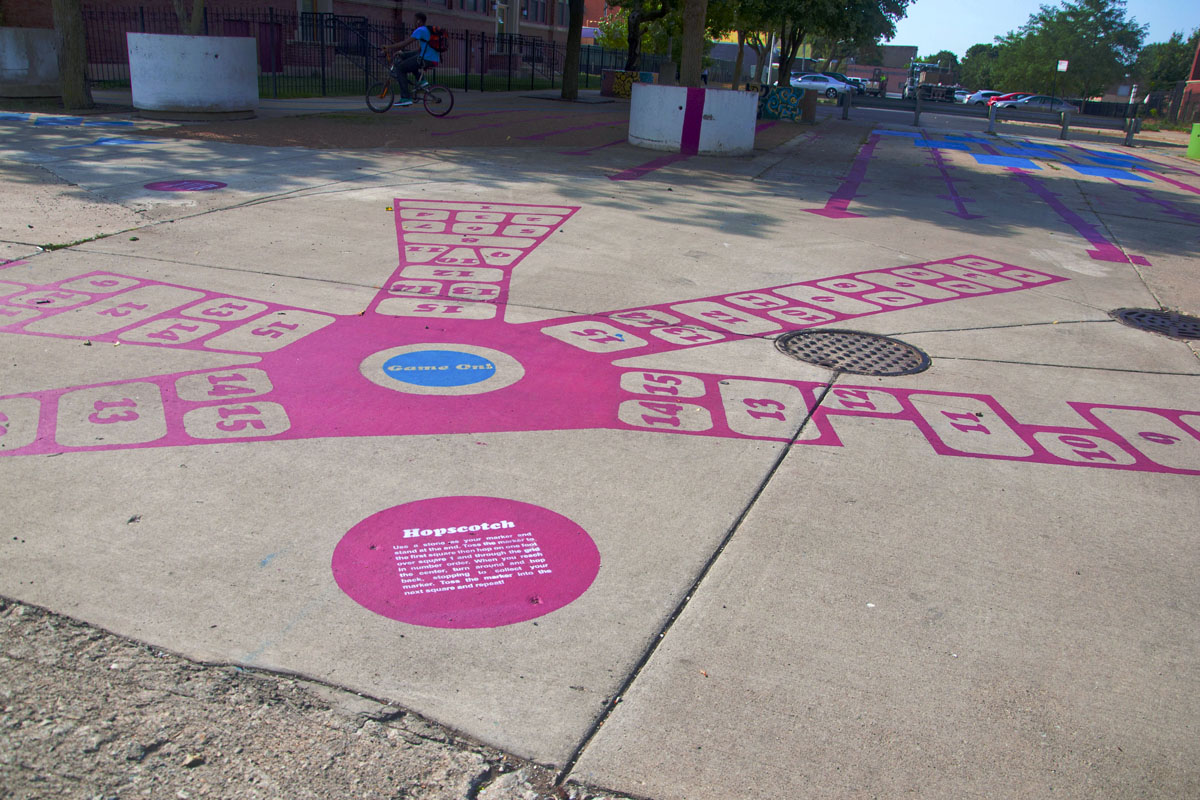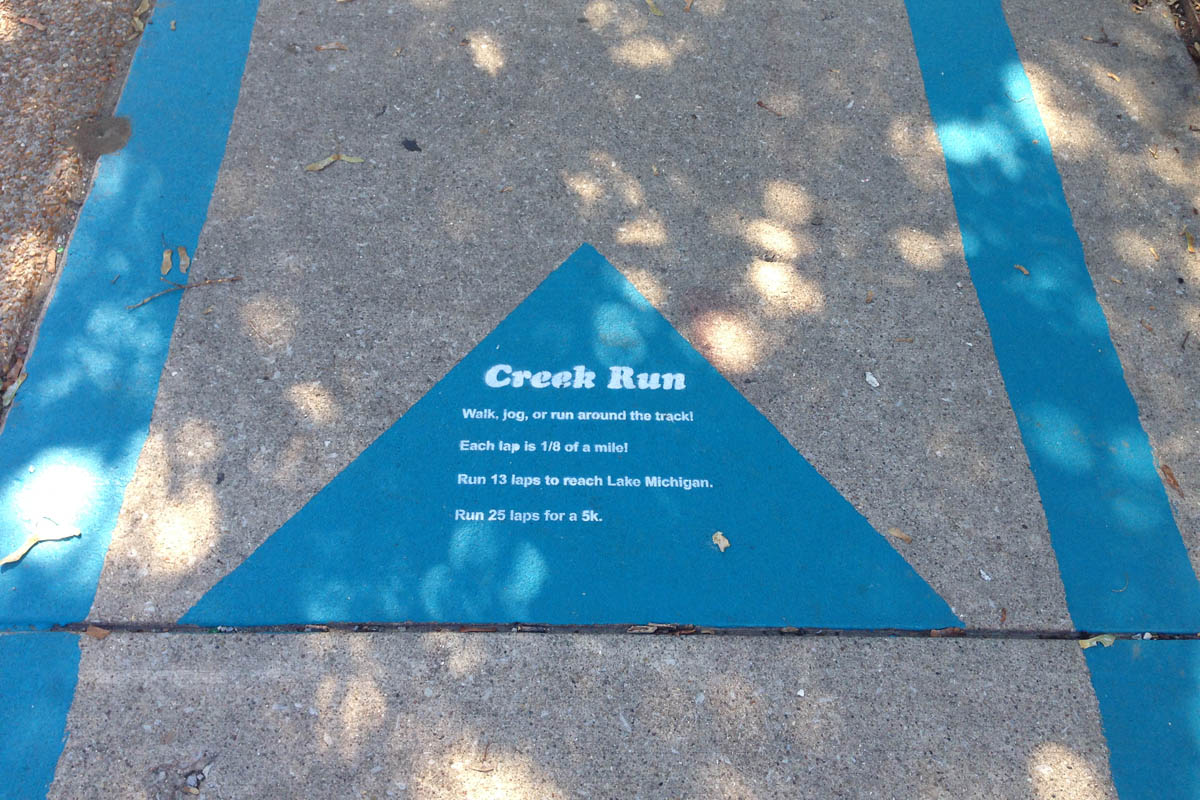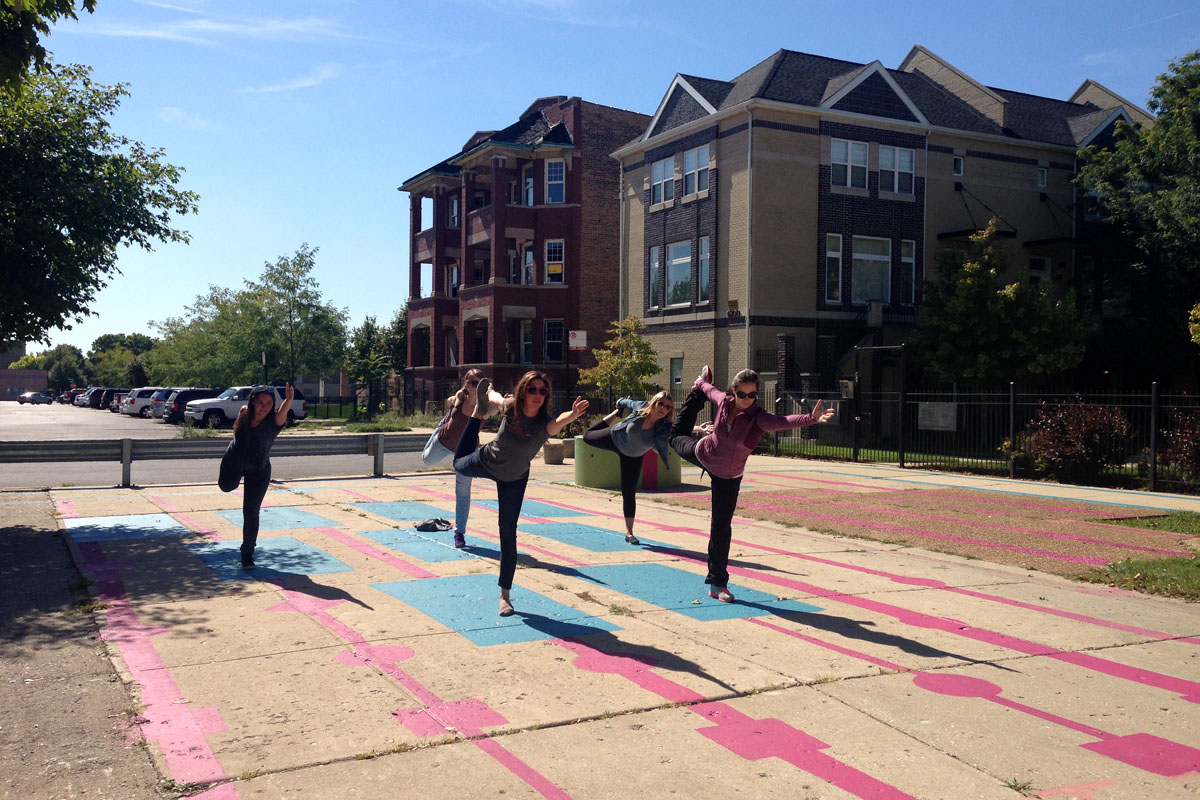 Activate! 2013
The ACTIVATE! Public Space Design Competition was created to create a dialogue about open space and how design can be the catalyst for the creation of meaningful and joyful places that facilitate community engagement and growth. The design competition challenged designers to rethink public space with a temporary installation that would last one year and be built on a budget of $1,000. The winning design by Meghan Funk and Kevin Pazik created a painted play and exercise space on a plaza site in Woodlawn. Through these small acts, we can repurpose public space to be more universally accessible, inclusive, age friendly, and a builder of community.Chicago is rooted in its neighborhoods, public spaces, and infrastructure.
Created by Laura Bowe, Katherine Darnstadt and Kathryn McRay in collaboration with Architecture for Humanity Chicago.
Visit the competition website for more information and upcoming events on the site.
Year: 2013
Size: 6000 sf
Location: Chicago
Typology: Placemaking
Partners: Architecture for Humanity Chicago